Best Kept Village Presentation 2022
Belton Parish Council was awarded second place in the Large Village Group this year. Ward Cllr Rose presented the certificate and prize to our Chairman, Cllr Baker Cliff and Cllr Cliff at the awards ceremony.
Another certificate presentation for Best Kept Village award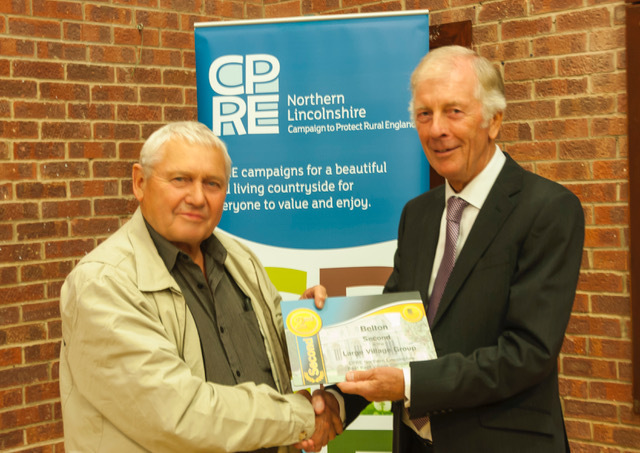 Coucillor Ripley and Ward Councillor Tim Mitchell being presented with the certificate for being placed second in this years Best Kept Village award.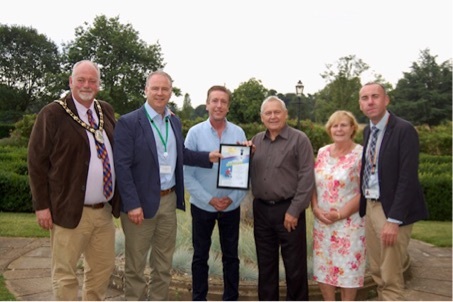 Centre Shield for Poppy Wreath
Breaking News!!!
Here is a picture of the centre shield for the memorial poppy wreath.