LATEST NEWS
Councillor Vacancy
There are 2 vacancies for a councillor to serve as a member of Belton Parish Council.
The main criteria to be eligible to stand are that you are over 18 years old, a registered voter and live in Belton, Beltoft or Sandtoft, or within three miles of the Parish Boundary Full details in 1972 Local Government Act).
As it is a casual vacancy, voting will be by co-option at the Council's next meeting on Tuesday 15th June at 7.00pm in Belton Public Hall. The Successful candidate will be invited to join the meeting.
Potential Candidates should contact the Clerk, Mrs K Lightfoot, by e-mail with an expression to clerk@beltonparishcouncil.gov.uk
COVID-19 NEWS - MONTHLY MEETINGS
Our Monthly meetings for the forseable future will be held remotely by Zoom App
Any members of the public who are wishing to join the monthly meetings please contact the clerk at beltonparish@gmail.com
Introducing Belton Parish Council's Handyman! Pete.
Pete has been working very hard at making a start of keeping our village tidy, if you've got any suggestions at all please feel free to email us.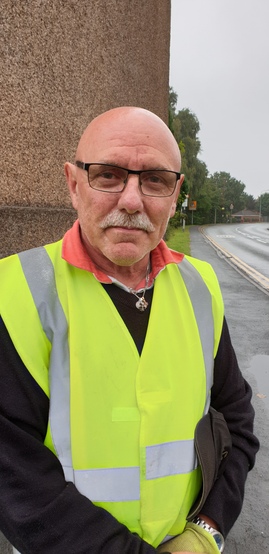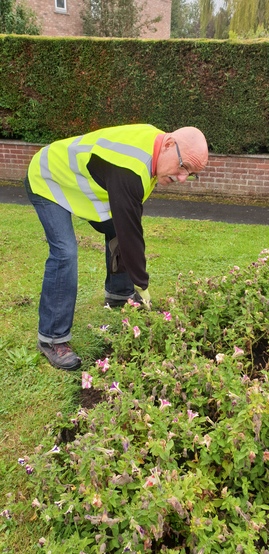 Another certificate presentation for Best Kept Village award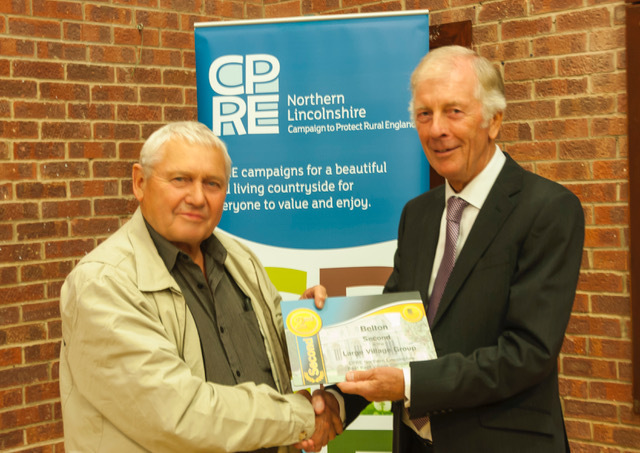 Coucillor Ripley and Ward Councillor Tim Mitchell being presented with the certificate for being placed second in this years Best Kept Village award.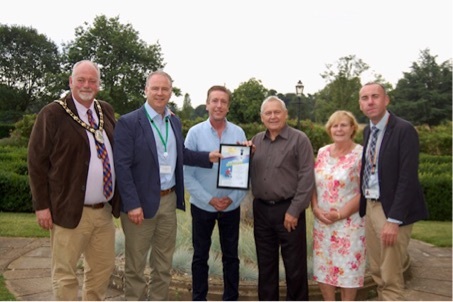 A 2020 deadline has been set for the Smart Meter roll out, by which time all UK households must be contacted regarding the installation of Smart Meters via their energy supplier; meaning those who have not already been contacted will be in the upcoming months.
Here are some resources regarding the Smart Meter roll out scheme to help communities across the UK make informed decisions:
https://selectra.co.uk/guides/smart-meters - a comprehensive guide on domestic smart meters, from how they work and what they do, to how to accept or decline the installation.
https://assets.publishing.service.gov.uk/government/uploads/system/uploads/attachment_data/file/722588/Non-domestic_smart_metering_guidance.pdf - a comprehensive guide on non domestic smart metering policy.
May 2019 Elections
Centre Shield for Poppy Wreath
Breaking News!!!
Here is a picture of the centre shield for the memorial poppy wreath.